In the world of luxury beauty brands, Yves Saint Laurent (YSL) stands as an icon of sophistication, style, and innovation. Founded by the legendary French fashion designer Yves Saint Laurent and his partner Pierre Bergé, YSL has consistently pushed the boundaries of creativity and glamor since its inception. YSL Beauty, a subsidiary of the YSL brand, carries forward this legacy of excellence in cosmetics, fragrances, and skincare. 
The Art of Packaging
One of the first things that capture the essence of YSL Beauty is its impeccable packaging. YSL understands that beauty is not just about the product itself; it's also about the experience. Their sleek, gold-accented packaging exudes an air of luxury and elegance. The iconic YSL monogram is a symbol of status and sophistication, instantly recognizable to those in the know. Opening a YSL Beauty product is like unwrapping a precious jewel, and it sets the tone for what's inside.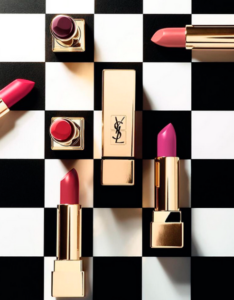 Innovative Formulas
YSL Beauty is not just about style; it's about substance as well. The brand is known for its innovative formulas that deliver exceptional results. From the legendary Touche Éclat Radiant Touch concealer to the Rouge Volupté Shine lipstick range, YSL consistently creates products that not only enhance your beauty but also nourish your skin. Many YSL Beauty products are infused with skincare ingredients, blurring the line between makeup and skincare, and ensuring that your skin looks and feels its best, even after you've taken off your makeup.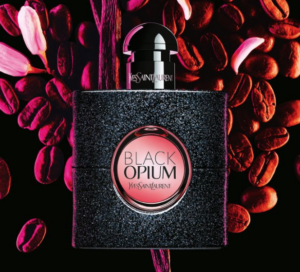 Iconic Fragrances
YSL's foray into the world of fragrances has been nothing short of extraordinary. From the timeless Opium to the modern-classic Black Opium, YSL fragrances have a magnetic quality that draws people in. These scents are like olfactory couture, capturing the spirit of YSL's fashion creations in a bottle. Wearing a YSL fragrance isn't just about smelling good; it's about making a statement, leaving an impression, and expressing your unique style.
Timeless Elegance
One of the defining characteristics of YSL Beauty is its timeless elegance. Yves Saint Laurent himself once said, "Fashion fades, style is eternal." This philosophy extends to YSL Beauty, where the products and collections exude a sense of enduring allure. Whether it's the classic red lipstick, the radiant highlighter, or the versatile eyeshadow palettes, YSL Beauty products are designed to transcend fleeting trends and become staples in your beauty routine for years to come.
YSL Beauty is more than just makeup and skincare; it's an embodiment of style, luxury, and self-expression. With its iconic packaging, innovative formulas, legendary fragrances, and commitment to diversity, YSL Beauty has earned its place as a timeless favorite among beauty enthusiasts. When you choose YSL Beauty, you're not just enhancing your appearance; you're embracing a legacy of elegance and empowerment. So, whether you're looking for a signature fragrance, a statement lipstick, or a skincare regimen that combines luxury with results, YSL Beauty has something to offer, making every day a little more glamorous and a lot more beautiful.