REVIEWS
---
Industry's Number 1 scouting company and should be the first choice of any model looking for international representation!
---
Tushar S featured in a Samsung Commercial
Well done Tushar who can be seen here https://youtu.be/2H5hB-62Ihc
Casey E casting for Netflix programme
Here is the brief for which the casting director at Lauren Evans casting specifically asked to see Casey: JACKSON M (Male, 18 - 24) Description: (17) is Head Boy. He's never failed at anything in his life. He's popular, crazy-hot and a future Olympic swimming champion. We need a total hottie with a great physique and someone who is a very strong swimmer!
British Airways Casting
BRITISH AIRWAYS - COMMERCIAL CASTING If selected this job pays: £350 + £2,800 buyout. OLGA Z ALBION A ANTONY B JENNIE B Have all been asked to attend.
Bosche Casting
Our beautiful clients have a Bosche casting... Ran X 5' 10" (09/03/2016) Yajuan L 5'7" (14/12/2016) Theo C 5' 11" (24/02/2018)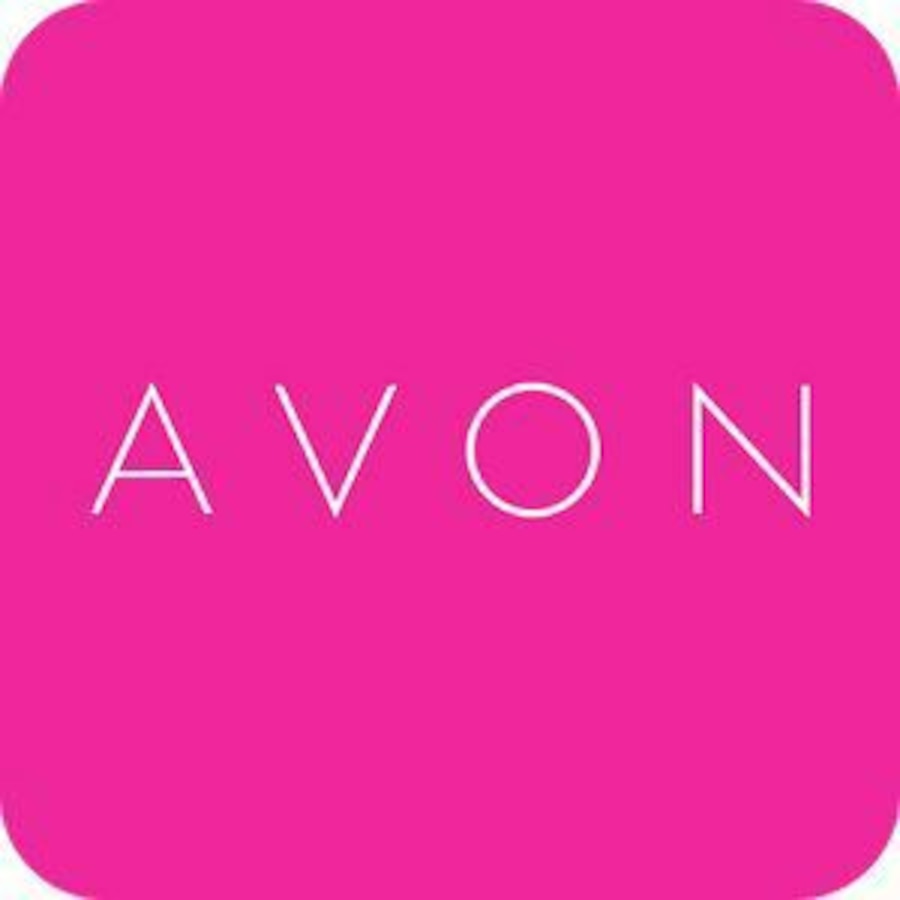 AVON Commercial Casting
The following studio clients are attending an AVON casting: Isabel T Sarah S Lorna K Lauren H And here is what a successful candidate is looking at... BSF 300 TV & Online + £4,000 buyout for 3 months spread over 1 x year TV & Internet UK only to include 1 x still taken from TVC for use in brochure OR BSF 300 BSF + Online only + £ 750 buyout UK. If they decide to air on TV they will be the remaining £ 3,250.
9 year old Kareena T has got an audition for the Cadburys advert!
Every kid likes their Cadbury's - in fact so do their parents! Good luck to Kareena T who came to our Birmingham studio with mum back in July 2017
Virgin Media Casting for 15 studio clients - £3,050 fee
The following Studio clients have been selected for a Virgin Media Commercial Casting. If selected this job pays £350 BSF plus a £2700 buyout. Llilya S Zina B Saarah M Kelvin D Azan S Krzysztofa S Diana B Sheila O Casey W Ayaan R Katie McD Andrew D Amber T Fatima A Joanne W
Tanya M stars in a Fanta Commercial
Our gorgeous teen queen Tanya M has been selected for a Fanta Commercial.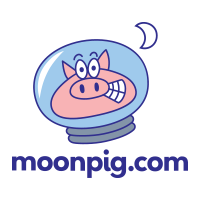 Moonpig casting for 8 of our clients - £1,900 plus expenses fee
Just to let you know the following clients have been confirmed to attend a Casting for a Moonpig Commercial - TOMORROW in London. If successful this job pay £1,900 plus expenses. Nathan L, Jessica T, Lorraine De A , Marie G , Kate H, Amelia A, Stacey A, Vicki J , Dominika S , Tammy B , Kimberly M, Charlie & Oliver M-A
Sarah G features in a McDonalds ad
Sarah (London studio 23rd Jan 2018) will be on our TV screens soon after filming a McDonalds ad in March We're lovin' it!
Apple - iPhone X Commercial casting
We have just had confirmation form their agency that the following Clients are confirmed to attend an Apple - iPhone X Commercial casting in London on Thursday 12th April 2018 if selected the pay for this job is £3,500 buyout. Ben F Bradley M R Gaetan N Bernadett S Gabrielle B Abbie B Tania R Saffet K Freja B Freddie I
Calvin Klein Commercial
"My name is Matt and thanks to The Studio referral team I have recently secured myself an audition for a Calvin Klein commercial! I couldn't have done this without their help channeling my image into the industry in a productive way through their quality contacts. This thanks also to their photography session with me. They've successfully put me in front of numerous modelling agencies and literally within a week I am getting exciting offers of work with major companies. Moreover, the photos taken by them have been incredibly effective to help me market myself on social media platforms and to improve my Spotlight CV. Thanks so much!"
Vodafone Commercial - £350 + travel to Germany
The following models are in the running for the new vodaphone commercial (Mum and Dad Casting) filming in Germany! Steve R Martin P Trudi F Natalie S Tracey A Joanna B Here is the job spec - BSF: £350.00 (based on ten hours from call time to wrap time with a 45 minute lunch break) Travel Days: £175.00 Wardrobe: £50.00 (no cap on timing for wardrobe) Recall Fees: £50.00 Overtime is charged at 1/5 BSF per hour up until midnight and 1/3 BSF per hour thereafter. **All talent fees will be subject to a 20% agency fee Buyout Options: Option 1: £4,500.00 - to cover x 2 scripts (one main one, one shorter additional one, both part of the same campaign) To Cover: 1 year / Germany / moving images: TV, POS & Internet/Online (incl. all social media) / stills (high res screen grabs from the recorded material): stills all media incl. new media
Maisie E has been selected for a Photographic Shoot for H&M
Cong's to a great start to you career Maisie E who has been selected for a Photographic Shoot for H&M.
Nokia Casting
OHNNY M came to see us in December 2017 and is now going to a Nokia casting for the role of a Groom at a wedding
Diet Coke Christmas Advert for Rahul P (26 years)
Rahul came to see us in March'17 and has kept in touch. He recently did a job for Diet Coke and had this to say: "Hi James, hope you are doing well, i got some opportunities to work as an model and extra. I am happy the way things are going. Star now helped me a lot. I have recently work as an extra for diet coke Christmas advert, and famus 8 ball pool game." Great to hear about your success Rahul. Hope there are a lot more commercial modelling jobs out there for you.
Po-L casting for Converse
Here was the brief for the casting: Chinese Man (Male, 16 - 25 years old) They should be young, cool, street. While they should be attractive and sample size, It is more important that they have the right attitude than traditional model looks. IMPORTANT: the models will be photographed with dogs so they musn't be scared of them!!! Actually if they have a dog, can they bring them to the casting? THEY HAVE TO BE OF CHINESE HERITAGE.
GAP Clothing Christmas Commercial
Good luck to Angad S and Monika K for their upcoming casting for GAP on 18th August..
Wella shockwaves - 2 Studio Collective clients get the £3,000 job
Here is the spec of the job for Wella that 11 Studio Collective clients have put forward for... Two were selected: Robert F Alex W I was given your info as I am after male and female models (20-30 years of age) for a Wella shockwaves job coming up at the end of August (30th and 31st August) and then I would need them for a half day on either the 6th or 7th or 8th of September for a how 2 video with the Wella stylist. We wouldn't alter your models hair in anyway unless they wanted a trim and that's about it. I am after the attached styles of hair and faces if possible? And I have £3,000+20% agency for your models if selected.
Ava G (age 8) going to a Vodafone casting
Great start to Ava's career and she is joined by Anaya A, Kareena K, and Isabella R - all 8 years old.
Charlotte R (19) casting with Disney with a week of being at Studio
Charlotte came to see us with her grandmother on the 11th July 2017 ... Today her Agency advised us that: "Charolotte is a trained ballet dancer and Disney were looking for dancers for Aladin. She is now confirmed a casting and we are just waiting for times and dates to be finalised!" From the studio to Disney casting in a week!!!
Casting for Fox TV Pilot 'The Passage'
Casting for Fox TV Pilot 'The Passage' casting call for Police Officers. Rahul P -?Came to Studio London on 27th March 2017 Taylor C - came to Studio Birmingham on 29th November? 2016 I hope one of them get it - they will be jetting to LA!
LEVIS Clothing Commercial
Alexsander U (6 years old) Hayden C (4 years old) Adam A (5 years old) Andy A (7 years old) Well done to all 4 boys from London who attended the casting - 2 were chosen. Will confirm when details are out.
Coca Cola Advert
Sebastian H (age 28) Client that came to us on 8th June 2016 – what a coup for you Sebastian. Congratulations!