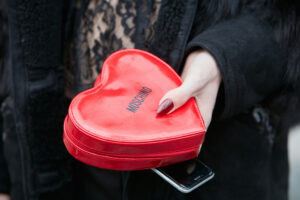 The fashion industry as a whole is becoming more emotional. Recent performances for the spring and summer seasons featured a motif including hearts.
This sweet and naive character was featured in a rainbow of hues, patterns, embroideries, appliques, and accessories including purses, jewelry, and eyewear.
Some designers have been inspired by Moschino and Paco Rabbane, just two brands that have included hearts into their collections.
If you were going to put hearts on something, what would it be?
Source: Backstory Contents